Browse our inventory to find the perfect car that matches your lifestyle and budget.
Get started below!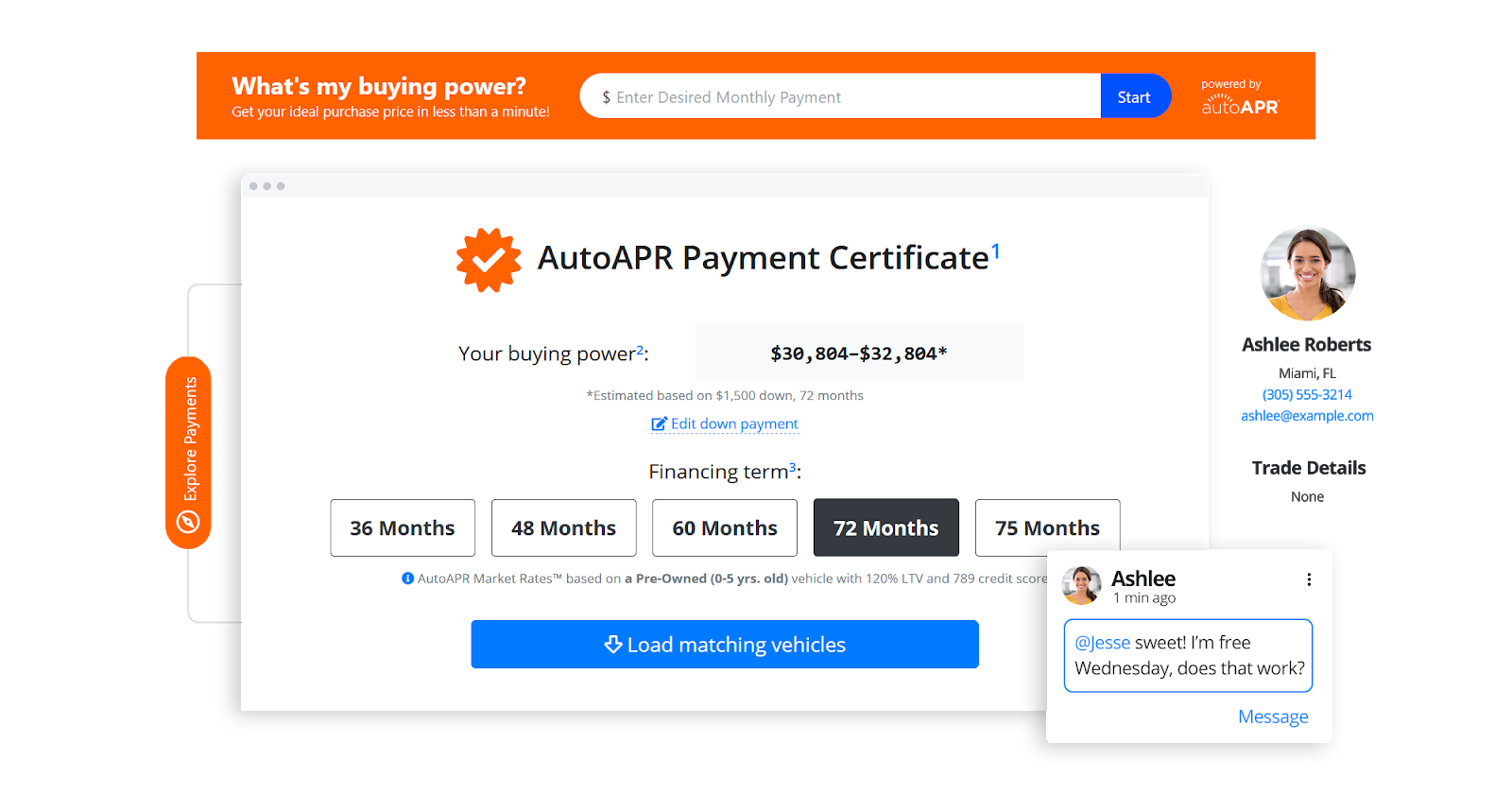 Personalized Buying Power Results
Payment Explorer will show you a realistic vehicle budget based on your unique conditions and preferences, right on Ron Ward Chevrolet's website.
Vehicle-Specific Matches
Payment Explorer gives you the ability to browse the vehicles in our inventory that fit your budget and preferences.